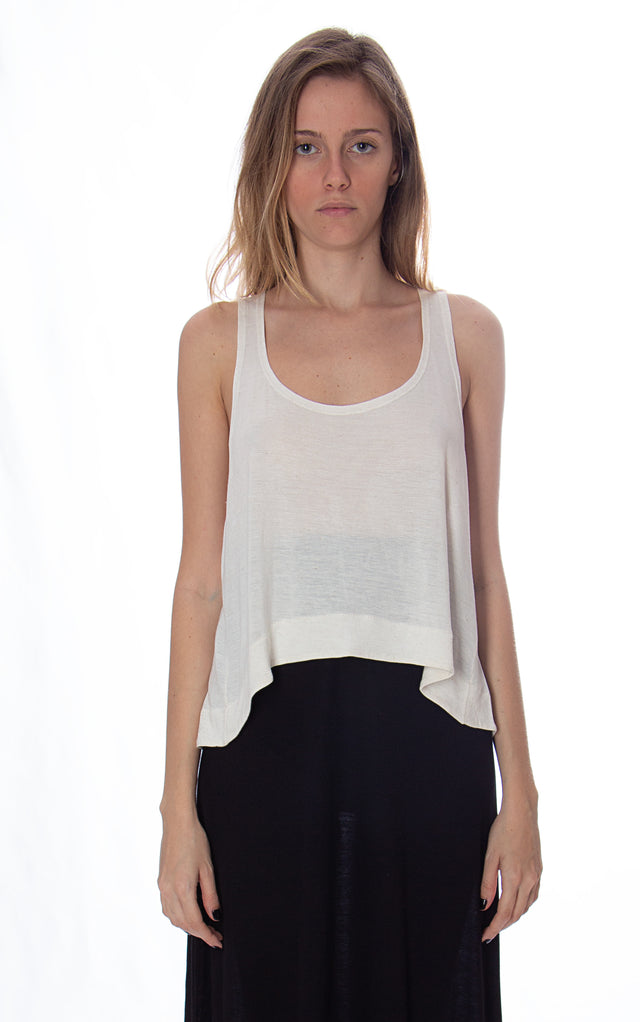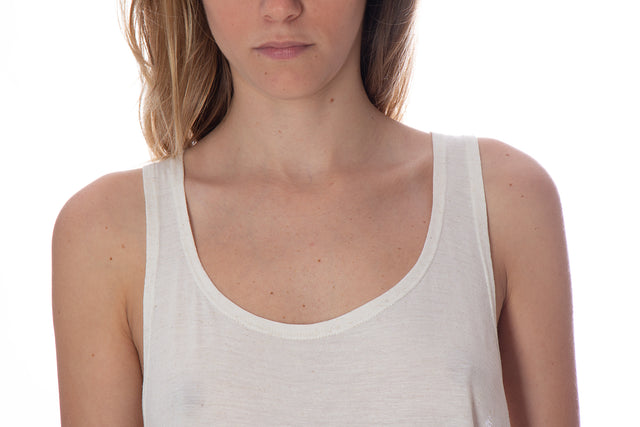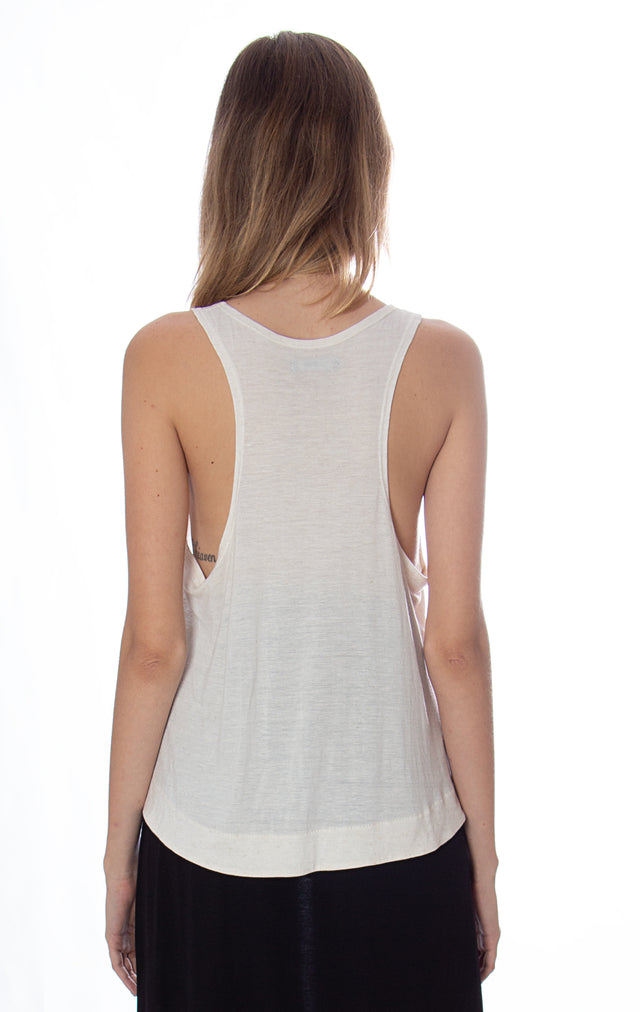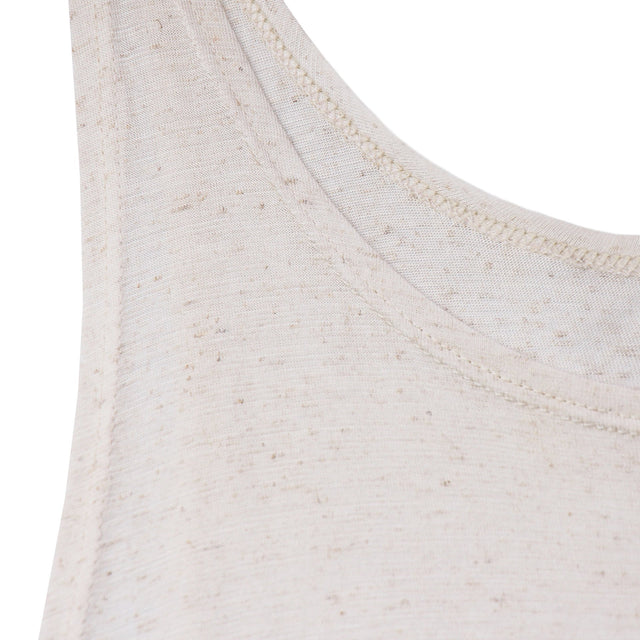 MOVIN COLLECTIONN
REGATA HEAT
TOP CROPPED TANK IN BAMBOO AND LINEN
EXTRA LIGHT TOUCH
SLIGHT TRANSPARENCY
68% VISCOSE 29% LINEN 3% ELASTAN
MADE IN BRAZIL
doubts about its size?
see our measurement charton here.
// FABRIC
BAMBOO
Bamboo is an extremely lightweight, biodegradable fiber.
in your planting it is not necessary to use fertilizers, as it is a very fast growing plant.
you also don't need to use pesticides, as bamboo is a naturally pest resistant fiber.
very versatile, bamboo fiber uses little water in its irrigation process and absorbs more carbon dioxide from the air than cotton and wood, for example.
more: it has an antibacterial function, inhibits odors and has fast drying.
LINEN
flax comes from a fibrous plant, flaxseed being its seed. as it is a natural fiber from a renewable source, it has biodegradable properties. its cultivation requires 20 times less water than cotton and does not require the use of chemical fertilizers. as it does not harm the soil, it can serve as crop rotation, that is, at different times, the farmer can replace the planting of flax with other types of plantations. linen is known as a noble material, as its development requires a lot of quality and large-scale production is not recommended. for these reasons, fiber and its products have higher sales values.
TRANSPARÊNCIA E RASTREABILIDADE
NOSSO COMPROMISSO
Temos o firme compromisso de garantir a transparência e rastreabilidade em relação aos nossos materiais, processos e fornecedores. Adotamos critérios rigorosos tanto ambientais quanto sociais, em respeito aos nossos clientes, e divulgamos abertamente as origens dos nossos produtos. Rastreamos minuciosamente cada etapa da cadeia de fornecimento, assegurando que seja responsável e sustentável. Nosso objetivo é proporcionar uma experiência confiável e consciente.
MATERIAL
O bambu, também conhecido como viscose de bambu, é uma fibra biodegradável que oferece uma sensação extremamente leve ao toque. Seu cultivo requer pouco ou nenhum uso de fertilizantes, uma vez que o bambu é uma planta de crescimento rápido e resistente a pragas, dispensando o uso de pesticidas. Além disso, a fibra de bambu é altamente versátil e consome menos água durante o processo de irrigação em comparação a outras culturas têxteis. Ela também tem a capacidade de absorver mais dióxido de carbono do ar do que o algodão e a madeira. Outros benefícios incluem propriedades antibacterianas, inibição de odores e secagem rápida. No entanto, é importante ressaltar que a sustentabilidade do bambu como fibra depende do cumprimento de processos produtivos certificados e sustentáveis, evitando possíveis impactos negativos.
CERTIFICADOS
Conheça todos os certificados que utilizamos em nossos materiais e processos, acesse aqui.
Sobre este produto:
Oeko-Tex®
O OEKO-TEX® é um padrão internacionalmente reconhecido que certifica os produtos têxteis como livres de substâncias prejudiciais à saúde humana. Desenvolvido por 17 institutos independentes na Europa e no Japão, o certificado abrange todas as fases de produção têxtil, desde a matéria-prima até o produto finalizado. A classificação do OEKO-TEX® divide os têxteis em quatro categorias, baseando-se na sua utilização e na área de contato com o corpo, permitindo uma escolha informada para o consumidor.
FORNECEDORES
Confecção
Dikaios
Uma fábrica fair-trade promove compensação justa e condições de trabalho dignas, minimiza o impacto ambiental e oferece produtos éticos e responsáveis aos consumidores, fortalecendo comunidades e sustentabilidade ao longo do caminho.

Funcionários: 14
Mulheres: 12
Homens: 2
Salário Médio: R$ 1.800,00 (+ benefícios)
Responsável: Edson Magrani

Localização:
País: Brasil
Estado: Rio de Janeiro
Cidade/Município: Petrópolis
Tecelagem
Linha
Aviamentos
POST PURCHASE IMPACTS
did you know that 80% of the impact of an outfit happens after purchase? We separate some tips on how to keep your piece longer and reduce your ecological footprint after purchase.